Over the years, Nuova Stampolux has considerably increased its production capacity, with a significant growth of the structure and the staff, and a relevant attention to the new technologies and innovations. In this way, the company can face the increasing demand of the market, with higher and higher stardard of quality and great professionalism both in working and managment of the orders.
Cooperation, openness and experience has permitted to Nuova Stampolux to develop relationships with its clients and get the best efficiency. Actually the synergy starts from the first moment, when we clearly understand the demands of the client. With a deep and accurate analysis of the mold and its findings, we can get excellent results and satify the expectations. In fact with a clear and direct relation with the technical department of our clients, we are able to provide the most accurate solutions to the findings of the molds.
Thanks to its competences, skills and care of details, Nuova Stampolux has become a invaluable partner of garages and private collects of vintage cars and motorcycles, providing the polishing to all the chrome parts, carter engines, levers, trims, steel profiles and revealing the original beauty of these fine historical vehicles.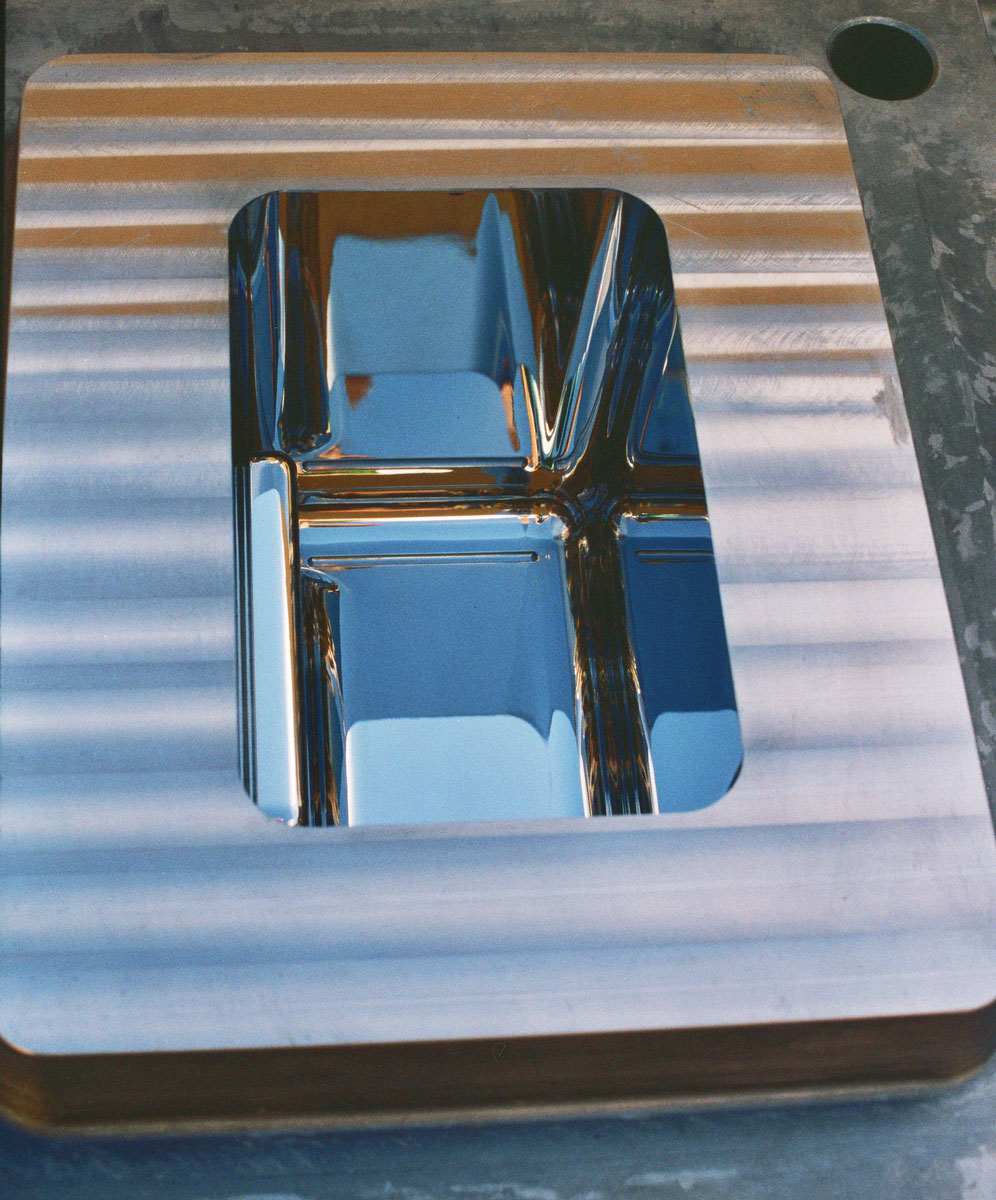 Solutions for the client
The client is always at first. Actually the priority of Nuova Stampolux is the identification of the different needs and potential findings, so the first step of the working is clear and the targets are defined from the beginning. The choice of the most suitable tools for the working and the necessary steps is also important, in order to make the productive process the fastest and the most efficient. The result is the mutual satisfaction and growth that enables to create a synergic relation with the client.
Compliance with time
The deep knowledge of working and the large experience gained in 40 years of activity enable us not only to supply an excellent product, but also to ensure the correct planning for the work process. As a result the workflow is constant, the production and delivery times are on time, and the client is satisfied, which is the main target and the best advertising for Nuova Stampolux.
Polishing of the components for historical vehicles
The ability to take care of the smallest detail has enabled the Nuova Stampolux to get excellent quality standards. Actually garages and private collects, who are always searching for reliable partners for the enhancement of their vintage cars, have been attracted by our company.
The company specialized over the years in the polishing of carter engines, trims, brake levers, handles, steel profiles and chromium platings of every kinds thanks to its know-how, the dexterity and the large selection of custom equipments useful for the polishing.